Tell Congress: Fix the Medicare Secondary Payer System
Commonsense reforms to the arcane Medicare Secondary Payer (MSP) policy offer a simple and taxpayer-friendly solution to increase stakeholder certainty and remove barriers to care.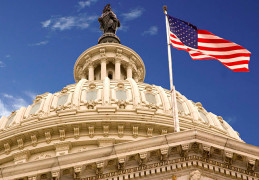 When a Medicare beneficiary is injured and another entity is required to pay for their healthcare expenses – such as in a tort case, workers compensation claim, or auto insurance payment – Congress has long recognized that Medicare's responsibility to pay is "secondary." This well-established Medicare Secondary Payer (MSP) policy is designed to ensure that the Medicare program and Part D prescription drug plans (PDPs) do not waste taxpayer dollars by reimbursing healthcare expenses for which another entity is legally responsible. Today, however, literally every stakeholder agrees that the process by which CMS and PDPs recapture payment for claims that were not its responsibility to pay is broken. Specifically, today's unwieldy regulatory scheme leads to inappropriate coverage denials for beneficiaries, costly, but mandatory pursuit of miniscule recoveries, and a paralyzing uncertainty for parties to medical liability settlements.
To achieve a more efficient solution for beneficiaries, taxpayers, and employers, Congress should pass the bipartisan Provide Accurate Information Directly (PAID) Act, which enacts commonsense reforms meeting the following four principles:
Access to Care. Beneficiary access to timely and appropriate care must be protected.
Fairness. The process by which PDPs reclaim what it is owed must be fair and transparent to everyone affected by medical liability settlements – employers, insurers, healthcare providers and above all, beneficiaries.
Certainty and Simplicity. PDP claims for reimbursement from third parties must be finalized within a reasonable time.
Fiscal Responsibility. Taxpayers deserve a CMS process for adjudicating these claims that is efficient and eliminates unnecessary waste in the Medicare system.
TAKE ACTION TODAY
Urge your Congressional Leaders to Co-Sponsor the PAID Act!